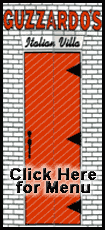 Attorney Joseph Warden filed the plea Thursday in Kettering Municipal Court on behalf of 39-year-old Genine Compton of Kettering.
Police filed the misdemeanor charges after a motorist saw Compton on Feb. 26. Authorities used a license plate number to track her down.
Police say Compton told them she was breast-feeding and wouldn't let her child go hungry.
Warden says he believes his client is not guilty.
Police say the woman faces up to 180 days in jail and a $1,800 fine if convicted.
---
Information from: Dayton Daily News, http://www.daytondailynews.com