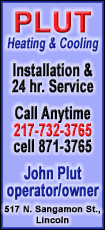 Blaine County Coroner Russ Mikel told The Idaho Mountain Express that 53-year-old Stella Keane of Ketchum died Friday in a snow slide in the area near Gladiator Peak, also known as Mushroom Ridge.
The newspaper reports the unidentified male skier who was with her Friday has been rescued and is suffering from serious injuries, including a broken leg.
Blaine County rescue crews were deployed to the popular backcountry skiing area near the Galena Lodge.
---
Information from: Idaho Mountain Express, http://www.mtexpress.com