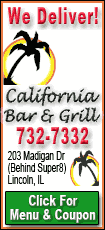 State police spokesman Peter Olson said the driver of a car lost control and veered into the path of a sport-utility vehicle Friday afternoon.
He says the car's driver and three adults and the two children in the SUV were pronounced dead at the scene. Two others were injured.
The crash occurred on U.S. 70 about 20 miles west of Roswell.
(This version corrects that two children were killed, not three, and that two others were injured, not four.)