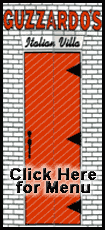 With many families struggling to cope with a widening recession, it's more important than ever to identify at-risk children and get them help, experts told a House committee on Friday.
"We are living at an incredibly stressful time in this country and studies have shown that there is an effect on kids' brains that have been chronically exposed to stress and that ultimately it can lead to ... development of mental health disorders or issues," said Dr. Diahann Meekins Moore, associate director for psychiatric services at the Illinois Department of Children & Family Services.
The rush for a very public discussion of youth suicides came in the wake of three suicides last month by children 11 years old and younger. By comparison, eight Illinois children 11 years old and younger committed suicide in the eight years between 2000 and 2007, DCFS said.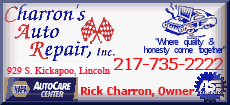 On Feb. 3, a 10-year-old boy hanged himself in the toilet stall of his Evanston school, according to the Cook County medical examiner. A day later, an 11-year-old boy was found dead in Chatham, south of Springfield. On Feb. 18, a father found his 11-year-old daughter hanging from a clothing hook in a closet of their Chicago home.
Suicide is uncommon in children - but not unheard of.
More than 200 U.S. children aged 10 through 14 killed themselves each year between 1999 and 2005, the latest data available from the federal Centers for Disease Control and Prevention.
A total of 270 boys and girls committed suicide in 2005, or 1.28 per 100,000 children in that 10 to 14 age range. Suicide is more common in boys; 202 of the deaths in 2005 were boys and 68 were girls.
Incidence in this age range has fluctuated since 1999, with no clear upward trend.
Some children commit suicide with no warning signs. But experts say there are symptoms to look for that can signal a child is at risk. These include depression, discussion of suicidal thoughts, alcohol or drug abuse, frequently running away, and avoiding family and friends.
More recent suicides in young children, which haven't been tallied nationally, include a 12-year-old Brooklyn, N.Y., girl who hanged herself last April; a 13-year-old New Orleans-area boy who shot himself in November 2007 and a 12-year-old Kansas City-area boy who killed himself in February 2007. Family members blamed bullying in at least two of those deaths.
Bullying also may have been a factor in two of the recent suicide cases in Illinois, Moore said. She did not elaborate but Moore said bullying can cause chronic stress that can lead to mental health disorders and suicide.
"So it's actually a very serious issue," she said.
The vast majority of young people who commit suicide also have psychiatric disorders, Moore said, so it's possible the three Illinois children who killed themselves could have had conditions that were undiagnosed.
There needs to be more public awareness of mental health and emotional issues and suicide prevention, experts said.