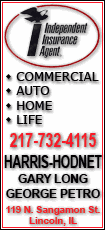 Today's Highlight in History:
On March 7, 1965, a march by civil rights demonstrators was broken up in Selma, Ala., by state troopers and a sheriff's posse.
On this date:
In 1793, during the French Revolutionary Wars, France declared war on Spain.
In 1850, in a three-hour speech to the U.S. Senate, Daniel Webster endorsed the Compromise of 1850 as a means of preserving the Union.
In 1875, composer Maurice Ravel was born in Ciboure, France.
In 1876, Alexander Graham Bell received a patent for his telephone.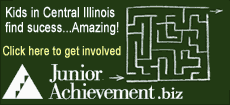 In 1926, the first successful trans-Atlantic radio-telephone conversations took place, between New York and London.
In 1936, Adolf Hitler ordered his troops to march into the Rhineland, thereby breaking the Treaty of Versailles and the Locarno Pact.
In 1945, during World War II, U.S. forces crossed the Rhine River at Remagen, Germany, using the damaged but still usable Ludendorff Bridge.
In 1975, the U.S. Senate revised its filibuster rule, allowing 60 senators to limit debate in most cases, instead of the previously required two-thirds of senators present.
In 1981, anti-government guerrillas in Colombia executed kidnapped American Bible translator Chester Allen Bitterman, whom they accused of being a CIA agent.
In 1994, the Supreme Court, in Campbell v. Acuff-Rose Music, Inc., ruled that a parody that pokes fun at an original work can be considered "fair use" that doesn't require permission from the copyright holder.
Ten years ago: Movie director Stanley Kubrick, whose films included "Dr. Strangelove," "A Clockwork Orange" and "2001: A Space Odyssey," died in Hertfordshire, England, at age 70.