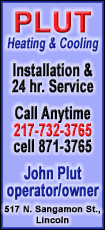 But that was the least of his troubles. According to police, when the man was pulled over on Tuesday they found a marijuana cigarette. Then they found out the car he was driving was reported stolen. Then they found $27,000 worth of stolen goods in the car.
And when officers asked about the small dog on the front seat, the man could not tell them anything about it.
But a call to the veterinarian listed on the dog's tag led to its owner, who said the pet had been stolen during a home burglary.
Detectives were unsure if the suspect remained in jail Friday.
---
Information from: The Times-Picayune, http://www.nola.com