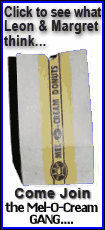 Avista Corp. spokeswoman Debbie Simock said the company has also offered an apology to Don and Penny Fisher. "It was ridiculous," Don Fisher told the Coeur d'Alene Press. "Even in the hot months it was riding up and we were paying for it."
The Fishers said they built fires and bundled up but continued to get big gas bills for three years and three months. They said their inquiries to Avista didn't get results.
"Argue, argue, argue," the couple said.
They said they reported a fake gas leak in January to get a visit from a company representative, who discovered that meter readings in the subdivision had been crossed.
The Fishers said they had to skimp on three Christmases due to their nearly $500 in winter gas and electric bills.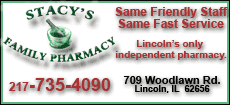 "It was ridiculous," Don Fisher said. "We could not be using that much gas."
"We're very sorry that this happened," said Simock. "We're taking a look at our internal process to make sure this doesn't happen again."
Simock said the company didn't have a report of a gas leak at the home, but instead sent someone to check on problems with the meter after getting details of the problem.
The Fishers said one of their bills was for $238, while the neighbor who was paying their bill was charged $28.
"Everyone was wondering how they kept their house so warm," Don said. "And even they didn't know."