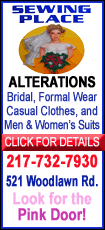 The two American officials held talks with Syrian Foreign Minister Walid al-Moallem shortly after arriving in the Syrian capital Saturday. But it was not clear whether they would meet with President Bashar Assad during the visit, which was ignored by state-run newspapers in an indication of Damascus' cautious approach.
Clinton also said President Barack Obama will visit Turkey in the "next month or so."
At a news conference with Turkish Foreign Minister Ali Babacan, she said Obama had asked her to deliver the message that he would visit soon and said the two allies will consult on the safest, most effective way to withdraw U.S. forces from Iraq.
Turkey is an ally seen as key to resolving several U.S. foreign policy problems, including moving the U.S. military out of Iraq, blocking Iran's nuclear ambitions and turning around the war in Afghanistan.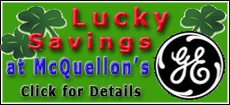 Turkey has said it is ready to serve as an exit route for U.S. troops pulling out of Iraq. The southern Incirlik air base has been used for transfer of U.S. troops and equipment to Iraq and to Afghanistan.
The U.S. withdrew its ambassador to Syria in 2005 following the assassination of former Lebanese Prime Minister Rafik Hariri in Beirut. The killing was widely blamed on Syria - a charge Damascus denies.
Anti-Syrian protests in Lebanon and international pressure eventually forced Damascus to withdraw its army from neighboring Lebanon after nearly three decades of Syrian domination. But the U.S. has accused Syria of supporting terrorism and has not reinstated its ambassador.