During the past year, numerous corneal donations have been facilitated by the Abraham Lincoln Memorial Hospital and the Logan County coroner's office.

Heartland Lions Eye Banks has announced that March is designated as National Eye Donation Month. The first National Eye Donor Month was observed in 1983 as a result of a proclamation read by President Ronald Reagan to note this special public awareness month.

Each year, more than 46,000 cornea transplants are performed in the U.S., allowing thousands to regain vision that was lost due to an ocular disease, disorder or injury. Thanks to generous donors who pledged to give the gift of sight, grateful individuals across the country have been granted a new outlook on life. During National Eye Donation Month, Heartland Lions Eye Banks encourages you to change the lives of others by pledging to become an eye or organ donor.

Registering as a donor takes just minutes, and almost anyone, including senior citizens, those with noncommunicable illnesses and even those with poor eyesight, are eligible to donate.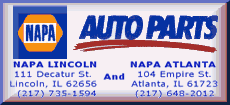 The following questions are the most frequently asked concerning cornea donation and transplantation. Hopefully the answers will help you decide to become a donor and encourage you to take the necessary steps to ensure that your wishes are carried out.
What is the cornea?
The cornea is the clear surface at the front of the eye. It is the eye's main focusing mechanism.
What is corneal transplant?
Corneal transplant is a surgical procedure in which an impaired cornea is replaced with a new, healthy donor cornea.
Is the whole eye transplanted?
No, only the cornea can be transplanted.
Who can become a cornea donor?
Just about anyone of any age, including people with cataracts or poor eyesight, can donate corneas.
Why are corneas needed?
Corneal transplant is performed to correct conditions caused by illness or injury that would otherwise lead to severe sight loss or blindness. There is no substitute for human corneal tissue. The corneal transplantation process, as well as research and teaching, all depend upon the priceless gift of corneal tissue.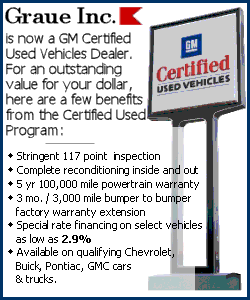 Do cornea transplants work?
Yes. Approximately 95 percent of cornea transplant recipients successfully recover their sight.
Will the quality of one's medical treatment be affected if one is a donor?
No, strict laws protect the potential cornea donor. The physician caring for the patient would not be involved with the donation process.
Are there any religious objections to donation?
No, as all major religions support donation of organs and tissues, including corneas.
Does cornea donation interfere with funeral arrangements?
Corneal recovery is done as soon as possible after death, and great care is taken to preserve the appearance of the donor. Corneal donation almost never interferes with funeral plans, including open-casket viewing.
Is there a cost to donate?
No. A donation is a gift. In fact, in the United States, it is a federal crime to buy or sell human organs and tissue.
Can I change my mind after I sign up in the donor registry?
Yes. Simply contact the Illinois secretary of state's office to request that your name be removed from the registry.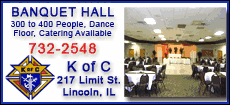 During National Eye Donor Month, the Logan County coroner's office encourages you to research this "gift" further to determine if it is something in which you would desire to participate. Registration is simple. Contact the Illinois Organ/Tissue Donor Registry at 1-800-210-2106, visit your nearest secretary of state facility or access www.lifegoeson.com to become a donor.
[Text from file received from the Logan County coroner's office]