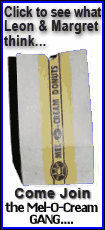 Sangamon County State's Attorney John Schmidt wants to compare the taped conversations with what Burris said under oath before the House committee that voted to impeach Blagojevich, said the individual, who spoke on condition of anonymity because the matter could come before a grand jury.

Schmidt's request, first reported in Friday editions of the Chicago Sun-Times, comes after Burris repeatedly changed his story about his contact with Blagojevich's friends and aides in advance of being appointed.

It was not clear whether federal officials would give tapes to Schmidt, but the U.S. Attorney's office did release four FBI wiretaps of Blagojevich conversations -- edited to delete information the government considered too sensitive -- to state lawmakers who ultimately removed Blagojevich from office in January.
A message seeking comment was left for a Burris spokesman Friday.
Burris provided the impeachment panel with an affidavit in January saying he had no contact with anyone close to the then-governor about the seat until a Blagojevich attorney approached him about it. Under questioning by the panel, Burris also said he had spoken with some "friends" and lobbyist Lon Monk, a former Blagojevich aide.
But a fresh affidavit dated Feb. 4 said that even before the election, the governor's brother, Robert Blagojevich, asked him to raise funds. And in one of two phone calls between them after the election, Burris said he told the brother he couldn't raise funds for the governor because he was interested in the seat.
Republicans immediately started pressing Schmidt to determine whether a perjury investigation was warranted. Perjury is an intentional misstatement of a material fact while under oath. Burris has said the questions came so fast he didn't have an adequate chance to answer as fully as he might have before the committee.
At a Feb. 16 appearance in Peoria, Burris told reporters he had tried to raise money for Blagojevich but had been unable to do so.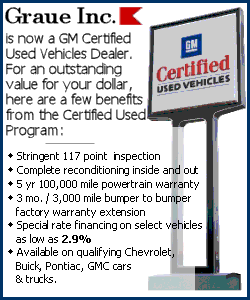 Robert Blagojevich is the chairman of the former governor's campaign fund -- Friends of Rod Blagojevich. His attorney, Michael Ettinger, has said his client called Burris about raising money for the campaign because he had been a fundraiser for Blagojevich in previous years.
Rod Blagojevich, then governor, was arrested by FBI agents Dec. 9 after being charged in a criminal complaint with attempting to sell the Senate seat and using his powers to squeeze money out of state contractors and others. He has repeatedly denied violating any laws.
Federal officials based their charges partially on wiretaps of Blagojevich's home phone and the phone at the Friends of Blagojevich offices.
U.S. District Chief Judge James F. Holderman has given prosecutors until April 7 to obtain an indictment to replace the complaint, although that could be extended.
[Associated Press By MIKE ROBINSON]
Copyright 2009 The Associated Press. All rights reserved. This material may not be published, broadcast, rewritten or redistributed.