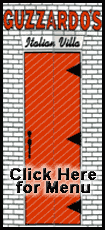 In the central portion of the country, another storm was brewing and was expected to produce snow over the Rockies, with several inches possible in some areas. Snow was also expected over parts of Nebraska and northwestern Kansas. Meanwhile, the storm was expected to fire up showers and thunderstorms over the rest of the Central Plains and into the Mid-Mississippi Valley, as well as the Southern Plains during the day. There was a chance that some of the storms over the Central Plains and the Mid-Mississippi Valley could become severe, which would provide heavy rain and strong winds to the region, along with the slight chance of a tornado.
A front associated with the storm was to extend across the Northeast. Areas of heavy rain were expected from parts of the Ohio Valley, through the upper Mid-Atlantic states, and into New England during the day, with snow mixing into the precipitation in northern New England. Meanwhile, the outer edges of a high pressure system to the south will reduce the wet weather over the lower Mid-Atlantic states on Saturday. The ridge was to provide mostly sunny skies to the Southeast during the day, although storms that developed over the Plains were to begin filtering into the eastern part of the Southeast by the end of the day.
Temperatures in the Lower 48 states on Friday ranged from a low of minus 2 degrees at Great Falls, Mont., to a high of 89 degrees at Alice, Texas.