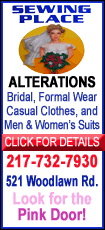 Michalsen and his wife, the former Kathryn Zawacki, moved immediately to Andover, OH, where within the week he assumed the position of minister of First Congregational United Church of Christ. A photo of the church and its history are posted at www.sacredlandmarks.us/Ashtabula/firstcong.htm.

Four United Church of Christ representatives officiated at the ceremony: the Rev. Richard Reinwald, pastor of St. John UCC; the Rev. Dave Kniker, interim UCC Western Association minister; the Rev. Brian Damrow, Western Association vice moderator; and Sandy Fuller, Western Association Church and Ministry chair. Wayne Mara, president of the St. John Church Council, presented the candidate for ordination, and the Rev. David Poe, pastor of St. Peterís UCC in New Haven, MO, preached the sermon. Michalsenís parents, Roger and Jenna Michalsen of Lincoln, read from the scriptures.


Thirteen members of the UCC ordained clergy participated in the laying on of hands, the act which symbolizes Godís continued calling of individuals to lead Godís people.

The new pastor received a black pulpit robe from the St. John congregation and a white pulpit robe from his grandfather Philip John Mueller, of Waterloo, IL. He also received a red silk stole embroidered to his design by his grandmother, Lois Michalsen, of Elmhurst. Ted Michalsen also drew the image of Jesus calling the fishermen on the cover of the ordination bulletin.
Michalsen completed his studies for the master of divinity degree at Eden Theological Seminary in St. Louis. His seminary experience included fieldwork at UCC churches in New Haven and Clayton, MO, and as a chaplain at St. Louis County Detention Center and St. Louis University Hospital.
[Text from file received]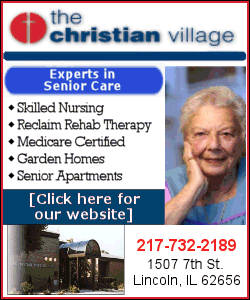 He also studied at United Theological Seminary of the Twin Cities in Minneapolis/St. Paul and earned a bachelorís degree in art education from Eastern Illinois University. He represents seminary students on the National Local Church Committee of the UCC.
In August 2008, an Ecclesiastical Council convened in Lincoln, examined Michalsen and voted to ordain him.

Michalsen grew up attending St. John Church, where he was baptized by the Rev. Elmo Pascale in 1982 and confirmed by the Rev. Rich Reinwald in 1995. He is the fifth pastor ordained at St. John United Church of Christ, formerly St. Johnís Evangelical and Reformed Church. His predecessors include Reinhold Niebuhr in 1913, Elmer Hoefer in 1925, Walter Lauer in 1940 and John Bock in 1965.

A dinner in the church Fellowship Hall followed the ordination ceremony.