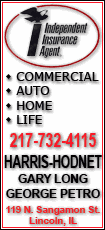 Buffett said Monday during a live appearance on CNBC that current economic turmoil has basically followed the worst-case scenario he envisioned.
Buffett said consumers have changed their habits to an extent that he hasn't seen before because of fear and confusion about the economy.
Buffett said he's seen the changes showing up in the results of Berkshire Hathaway Inc.'s subsidiaries. He says Berkshire's jewelry companies have suffered, but more people have been willing to switch to Geico to save money on car insurance.
___
On the Net:
Berkshire Hathaway Inc.: http://www.berkshirehathaway.com/