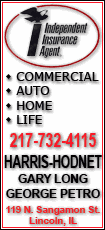 Merck & Co. has offered Schering-Plough shareholders 0.5767 Merck shares and $10.50 in cash for each of their shares.
In better economic times, merger news tends to galvanize the stock market. But investors hoping for signs the economy may turn around sooner rather than later have found little lately to give them any optimism. At the same time, investors have become frustrated with Washington, discouraged by a lack of evidence that the government's stimulus efforts are working.
With the major indexes at levels not seen in more than 11 years, investors wonder how much lower the market has to go.
Remarks from billionaire investor Warren Buffett, meanwhile, added to the gloom. He said the economy has "fallen off a cliff" over the past six months, noting that consumers have changed their habits in remarkable ways. Buffett said during an appearance on CNBC that economic turmoil has basically followed the worst-case scenario he envisioned.
Ahead of the market's open, Dow Jones industrial average futures are down 98, or 1.47 percent, to 6,576. Standard & Poor's 500 index futures are down 10, or 1.45 percent, to 677.80, while Nasdaq 100 index futures are down 14.50 to 1,062.
Both the Dow and the S&P 500 have fallen more than 24 percent this year. The Dow is at its lowest level since the spring of 1997, and the S&P 500 is at its lowest point since September 1996.
The Nasdaq, meanwhile, is at a six-year low.
On Friday, stocks ended an erratic session slightly higher after investors digested news that 651,000 jobs were lost last month. The unemployment rate jumped to a 25-year high of 8.1 percent.