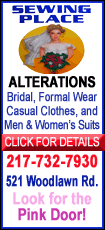 The deficit stood at a record 172.8 billion yen ($1.8 billion) in January, far bigger than the previous deficit record of 25.6 billion yen in January 1996, the ministry said.
The current account is Japan's broadest measure of trade in goods and services with the rest of the world.
"We incurred the current account deficit due to a plunge in exports. Our exports to key regions, including the United States, Europe and Asia, were all down sharply due to the deteriorating global economy," said ministry official Michito Yamagami.
Exports in January dropped a record 46.3 percent from a year earlier to 3.28 trillion yen, marking the fourth consecutive month of year-on-year declines. Imports fell 31.7 percent to 4.13 trillion yen, resulting in a trade deficit of 844.4 billion yen in January.
Japan's exports to the United States, the world's largest economy, dropped 52.9 percent, while Asia-bound shipments fell 46.7 percent from a year earlier, the ministry said. Japan's exports to the European Union declined 47.4 percent.
"The current account deficit and the dismal exports data clearly reflected weakening demand for Japanese goods amid a global recession," said Hiroshi Watanabe, an economist at Daiwa Institute of Research.