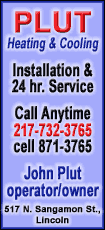 The faltering giant Citibank -- the government recently increased its stake in the New York bank to more than 30 percent -- has always been "a problem child," Shelby said.
Sen. John McCain, R-Ariz., said administration officials have erred in not dealing more specifically -- and harshly -- with banks and the lending crisis.
"I don't think they've made the tough decisions. Some of these banks have to fail," McCain said on "Fox News Sunday."
The White House's top budget official asked for patience as the six-week-old administration looks for solutions to the worldwide economic meltdown.
"Well, I think fundamentally, the economy is weak," Peter Orszag, President Barack Obama's budget director, said on CBS' "Face the Nation." "Job losses began in January of 2008. The stock market started declining October 2007. This has been, you know, eight years in the making, and again, it's going to take some time to work our way out of it."
Obama, meanwhile, has chosen three more people to join the senior ranks of the Treasury Department.
The White House on Sunday said Obama is nominating David S. Cohen to be assistant secretary in dealing with terrorist financing, Alan B. Krueger for assistant secretary for economic policy and Kim N. Wallace as assistant secretary for legislative affairs.
Each nominee is already serving as a counselor to Treasury Secretary Timothy Geithner. All three are now subject to Senate confirmation.