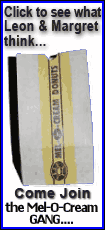 Monday's warning came as U.S. and South Korean troops kicked off annual war games across the South, exercises the North has condemned as preparation for an invasion. Pyongyang last week threatened South Korean passenger planes flying near its airspace during the drills.
Analysts say the regime is trying to grab President Barack Obama's attention as his administration formulates its North Korea policy.
The North also indicated it was pushing ahead with plans to send a communications satellite into space, a provocative launch neighboring governments believe could be a cover for a long-range missile capable of reaching Alaska.
U.S. and Japanese officials have suggested they could shoot down a North Korean missile if necessary, further incensing Pyongyang.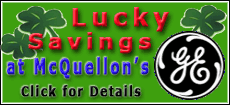 "Shooting our satellite for peaceful purposes will precisely mean a war," the general staff of the North's military said in a statement carried Monday by the official Korean Central News Agency.
Any interception will draw "a just retaliatory strike operation not only against all the interceptor means involved but against the strongholds" of the U.S., Japan and South Korea, it said.
The North has ordered military personnel "fully combat ready," KCNA said in a separate dispatch.
Obama's special envoy on North Korea again urged Pyongyang not to fire a missile, which he said would be an "extremely ill-advised" move.
"Whether they describe it as a satellite launch or something else makes no difference" since both would violate a U.N. Security Council resolution banning the North from ballistic activity, Stephen Bosworth told reporters after talks with his South Korean counterpart.
South Korea's Defense Ministry spokesman Won Tae-jae downplayed the North's threats as "rhetoric" but said the country's military was ready to deal with any contingencies.
Analysts say a satellite or missile launch could occur late this month or in early April when the North's new legislature, elected Sunday, is expected to convene its first session to confirm Kim Jong Il as leader.
Ties between the two Koreas have plunged since South Korean President Lee Myung-bak took office a year ago halting aid unless the North fulfills an international promise to dismantle its nuclear program.
In retaliation, North Korea suspended the reconciliation process and key joint projects with Seoul, and has stepped up the stream of belligerence toward the South.