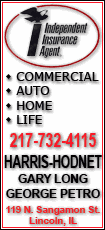 Sheriff Tommy Gregory said Saturday that 25-year-old Harry Jackson had opened a door to the exercise yard and climbed the outer fence.
Deputies found a jail door unlocked early Saturday and were looking for the inmate. They spotted Jackson trying to come back in and found 14 packs of cigarettes they believe were stolen from a convenience store about a block away.
Jackson faces new charges of breaking out of jail and burglary. He was already in jail in Camden County in far southeast Georgia for charges including possession of a controlled substance and violating probation.
___
Information from: The Florida Times-Union, http://www.jacksonville.com/