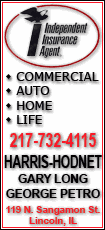 Brigadier George Norton, who oversees more than 4,000 Northern Ireland-based soldiers, said his men and women were shocked and angered by the deadly return of dissident IRA violence -- but were determined to remain focused on training for overseas missions, especially Afghanistan.
Norton spoke shortly after British Prime Minister Gordon Brown arrived in Northern Ireland to meet with soldiers at the scene of Saturday night's attack, the Massereene army base in Antrim, west of Belfast. Brown was also meeting Northern Ireland police commander Hugh Orde and leaders of the joint Catholic-Protestant administration for this long-divided British territory.
The British defense ministry identified the two slain soldiers as Cengiz Azimkar, 21, from London, and Mark Quinsey, 23, from the midlands English city of Birmingham.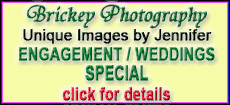 The shooting by the Real IRA splinter group -- which opposes the IRA cease-fire and the power-sharing it promoted -- also wounded two other soldiers and two men delivering them pizzas -- a 19-year-old Antrim resident and a 32-year-old Polish immigrant. All were reported in serious but stable condition Monday at Antrim Area General Hospital.
Norton said the two soldiers slain and two others wounded "were off duty, they were unarmed, and they were dressed in desert combats to deploy overseas. ... The military community in general is of course shocked by the brutality of the attack."
But Norton said he had spoken by phone with the dead men's regimental commander in Afghanistan, where the victims had been destined to travel Sunday for the start of a half-year tour.
Norton said the commander told him "that the regiment is saddened, angered, but more determined than ever to get on with the dangerous task that they face over the coming six months. They will not allow the actions of a few loathsome individuals to distract them from the job at hand. I echo this determination."
The general emphasized that he was not willing to restrict his soldiers' lives, which include living in local homes and dining out -- nor did he plan to return them to patrolling in Northern Ireland again.
"We will continue to live in Northern Ireland as part of the community, as we have done since 2007 and as we do in Great Britain. We will not be deterred from our primary role of preparing and training for operations overseas," he said.