Zimbabwe's long history of political violence blamed on President Robert Mugabe's forces -- including several assassination attempts on Tsvangirai -- fueled speculation that the Friday crash was not accidental.
But Tsvangirai told supporters: "In this case I want to say there is no foul play. It was an accident."
The couple's Toyota Land Cruiser collided with a truck carrying U.S. aid on the outskirts of the capital on a notoriously dangerous road.
State television said the truck swerved on an uneven stretch of the road, which, like many in Zimbabwe, is poorly maintained. Tsvangirai's spokesman said the car sideswiped the truck and rolled at least three times. The driver of the truck was expected to appear in court later Monday.
A rally in honor of Susan Tsvangirai will be held Tuesday on the prime minister's 57th birthday. The funeral will take place on Wednesday. The couple had been married for more than three decades and had six children together.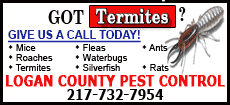 "We know that we shall all die, but let's celebrate the life of Susan because we have gone through trials and tribulations together," he said.
Tsvangirai said he had returned to Harare to resume his duties in Zimbabwe's unity government because that is what his wife would have wanted.
The death triggered an outpouring of grief across the country in a show of the couple's popularity. Thousands of mourners were keeping vigil outside the house where Susan Tsvangirai's body is lying in state.
"It is painful for us but we have to look forward ... because she would have wanted us to continue moving on," Morgan Tsvangirai said.
Tsvangirai traveled to Botswana on Saturday after spending one night in a Zimbabwean hospital following the crash.