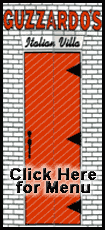 Sgarbi, 44, then demanded Klatten leave her family and invest euro290 million ($367 million) in a trust for him, according to the indictment he confessed to Monday. When she refused, he threatened to release secretly filmed videos of their trysts.
Sgarbi demanded euro49 million ($62 million) not to tell her family, the heads of her companies and the media. He lowered the demand to euro14 million ($17.72 million), but Klatten instead went to the police in January 2007. Sgarbi was arrested shortly in the Austria's Tyrolean Alps and has been held in detention since.
Klatten, who is married with three children, is the daughter of BMW magnate Herbert Quandt and holds a 46 percent stake in the company along with her mother and brother. She also owns a 88.3 percent share of chemical company Altana.
Forbes magazine listed her as the 68th richest person in the world last year, with a personal fortune of around $9.6 billion (euro7.58 billion).
Sgarbi was charged with extortion and fraud for swindling Klatten of the euro7 million and taking euro2.4 million ($3 million) from three other women in similar scams. Prosecutors did not release the names of the three other victims.
"I deeply regret what has happened and apologize to the aggrieved ladies in this public hearing," Sgarbi told the Munich court. Sgarbi's lawyer, Egon Gries, said his client would not answer any questions about where the money had gone or whether anyone had helped him.
Sgarbi faces up to 10 years in prison.