"Nothing is harder in politics than doing something now that costs money in order to gain benefits 20 years from now," Obama acknowledged last week.
That's exactly what he's trying as he seeks to ensure health care for everyone in a country with the world's costliest system and an estimated 48 million uninsured people.
In office since Jan. 20, Obama has laid down an ambitious marker of one year to accomplish what the last Democratic president spectacularly failed to do in two. Bill Clinton made a series of tactical mistakes and was outmaneuvered by the opposition.
"We soon learned that nothing was off limits in this war and that the other side was far better armed with the tools of political battle: money, media and organization," Hillary Rodham Clinton, who led the health care fight for her husband, said in her 2003 memoir.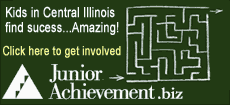 Obama is determined not to let that happen again.
He and his advisers, including several who served in Clinton's White House, have studied what went wrong during 1993-1994, and are mindful to avoid the same miscalculations and missteps.
In concert with the White House, the Democratic National Committee and Obama's campaign apparatus -- Organizing for America, with its 13 million-strong e-mail list and 2 million "super volunteers" -- will be intimately involved in promoting the plan as well as pressuring opponents. A paid TV ad campaign is all but certain.
Other advocates of revamping health care also have created a network of diverse coalitions. They are made up of strange bedfellows, such as labor unions and industry representatives, consumers and businesses. Others, like America's Agenda: Health Care for All, are composed of insurers and drug makers, including some that fought Clinton's plan. Those, too, now generally support an overhaul.
All are stockpiling cash and waiting to see how they will need to use it. Budgets and strategies are being closely held.
Both Democrats and Republicans expect an expensive fight. They say it will dwarf the $30 million that the Health Insurance Association of America spent on its TV commercials featuring Harry and Louise, a couple who talked fearfully about the Clinton plan as they paid bills at their kitchen table.
This time the mountain of money is expected to come from well-funded Obama backers trying to create a climate for success; some already are airing ads to drum up support for major changes in general.
Last week, in a sign of what's to come, a group called Conservatives for Patients Rights began what it said would be a multimillion-dollar advertising campaign to promote "free-market" reform rather than a "Big Government takeover."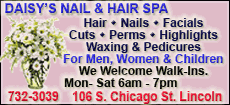 A costly and complex proposition, revamping health care probably will be a much tougher task than anything Obama has faced so far as president.
It's an issue that touches everyone in the United States. There are thickets of competing interests among patients, doctors, drug makers, insurers, labor, businesses and others.
Any plan must get through a Democratic-controlled Congress, where most lawmakers are up for re-election next year. Also, there's an ideological fault line between Democrats and Republicans, and liberals and conservatives over the level of government involvement in health care.