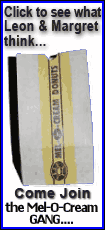 The space shuttle flight Wednesday night of Joseph Acaba and Richard Arnold II will mark the first time two former teachers have rocketed into space together. And during the two-week construction mission to the international space station, both will attempt multiple spacewalks -- the most dangerous job in orbit.
The flight on shuttle Discovery was delayed a month because of concerns about hydrogen gas valves in the engine compartment. After extra tests, NASA deemed the spacecraft safe to fly.
Discovery's astronauts arrived at the launch site Sunday afternoon and thanked everyone who helped resolve the valve issue. The countdown clocks began ticking four hours later.
The teachers and their five crewmates -- the usual assortment of military pilots and rocket scientists -- will deliver and install a final set of solar wings for the space station. With just over a year remaining until the orbiting complex is completed, the framework holding the solar wings is the last major American-made building block left to fly.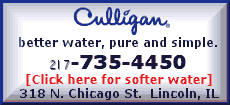 The flight comes a year and a half after the last teacher-astronaut, Barbara Morgan, went into space after a two-decade wait. Morgan was the backup in the mid-1980s for schoolteacher Christa McAuliffe, who was killed when space shuttle Challenger exploded after takeoff.
Acaba was a freshman at the University of California at Santa Barbara when McAuliffe died on Jan. 28, 1986. Arnold was fresh out of college and living in Washington, and his wife-to-be was a student-teacher.
"It definitely had an impact when you look at the sacrifices that she (McAuliffe) made and the importance that NASA put on it," Acaba said.
NASA didn't pair the two space rookies -- Joe and Ricky to their friends -- because they were teachers. Each had skills that were deemed essential for this flight. For instance, both worked in the space station branch at Johnson Space Center in Houston, dealing with hardware and technical issues.
Besides setting up the new solar wings, the astronauts will deliver a spare urine processor for the space station's balky water recycling system, tackle some maintenance work, and drop off astronaut Koichi Wakata. The Japanese Space Agency astronaut will live there for at least three months.
Discovery's other astronauts are commander Lee Archambault, Dominic "Tony" Antonelli, Steven Swanson and John Phillips.
The mission will be so busy that NASA is keeping education-related events to a minimum. Channel One News, a newscast for teenagers, will interview Acaba and Arnold during the flight with questions coming from students' submissions.