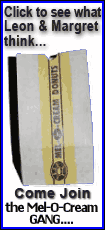 Ash is a native of Logan County, born and raised in Atlanta with his two sisters, Julie and Lori. His parents, Jim and Lora Jane, were well-known throughout the community. He attended Atlanta Junior High and was in one of the first classes to graduate from Olympia when the districts consolidated.

It was while he was a student at Lincoln College that Jim found his career choice. A business major, Ash took a broadcasting class, and once he went on the air at WLNX, he knew what he wanted to do. Switching his major from business administration to mass communications, Jim received his degree from Sangamon State University.

While at Sangamon, Ash worked the school's radio station and received his first paid job in 1979 with television Channel 55 in the news department. Quickly he was promoted to sports director, but in 1980 Fox Network bought the station and everyone was looking for a new job.
Jim was lucky enough to find local employment when he was hired part time by WPRC in Lincoln. Soon he was working full time. It was at PRC that he honed his skills and learned everything about the radio business, from broadcasting to production to the technical aspects of the medium. It was also there that he started three decades of "conversation" with the community.
While at WPRC, Ash worked a morning show for a time with veteran radio personality Judy Busby. Busby was pleased that she was asked to say a few words about Jim. "He is so dear," she said. "He was just a kid when he started with us. I knew his grandparents, his parents. Jim is such a fine man; his whole family is a wonderful family." Busby, along with co-host Bill Gossett, has been reunited with Ash on Wednesday mornings to continue the long, on-air, off-air friendship. "It has been a joy knowing Jim -- every minute," Judy finished.
It was while at PRC that friends at the radio station introduced Jim to his wife, Laura. "They wanted to get us together," Jim said. "They thought we would hit it off, and then we met at a party in December of 1983." Noting the two were married in March of 1984, Ash, in classic understatement added, "I guess it worked." Jim and Laura have three children, Ryan, Justin and Molly. The family lives in the house on Park Place that was Jim's grandparents' home.
While at PRC, Ash formed many friendships and contacts as he learned everything about the business. Everyone says that Jim, although easygoing and good-natured, takes his craft seriously. Bob Metz, another veteran from the PRC days, started a friendship with Jim back then that has spanned three decades. "I've known Jim Ash for more years that I care to count -- back to his days at WPRC when he was the news director and I was doing a Sunday night oldies show," Metz said. "He is one-of-a-kind. Dedicated and serious about any job that he does. He knows his business and does it well. He's the kind of person you can call on in a pinch and he'd be there for you."
Although Ash is a consummate professional when reporting on air, friends and listeners know he has a strong sense of humor and enjoys a joke as much as anyone. And he has brought that enjoyment of sharing stories, laughs and just having fun with listeners to his morning shows for almost 30 years.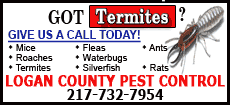 In his almost 20 years at PRC, Jim worked with a plethora of on-air personalities. Besides Busby, he has vivid recollections of all, especially Mark Grote, Bob Verderber and Sam Madonia. Madonia, now with WFMB in Springfield, is an old friend, but Jim had to smile about his early days working Railer games with Sam. "I couldn't get a word in," he recalled with a laugh.
When asked about his most memorable interviews over the decades, Ash, a passionate Cardinals fan, quickly said, "Ken Boyer and Keith Hernandez come to mind. I also interviewed (baseball hall of famer) Red Schoendiest. He had written his biography, and I called the Cardinals to see if I could arrange an interview. They gave me Red's home phone number. When I called he answered the phone, said he had some time as his wife was out walking the dog, and we did the interview right then."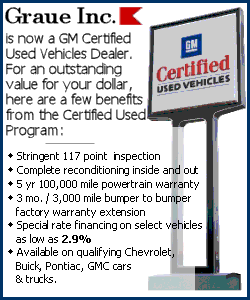 Although Jim and his voice are well-known in the community, he has an air of humbleness in his demeanor. He finds no need to be in the limelight and is actually a quiet person away from the microphone. Never one to upstage someone he interviews, Jim always lets the person tell their story, acting just as a means to keep an interview on topic.
Although Jim prides himself on being prepared, he can do his job at a moment's notice when needed. When Illinois Supreme Court nominee Rita Garman came to Lincoln, Ash, with 10 minutes' notice, ran over to the Blue Dog Inn to interview her. When the interview was over, the judge stated that Jim's interview was one of the best she had during her travels around the state.
Although many have tried to sidetrack Jim or get him off target during a broadcast, rarely does he get flustered or miss a beat. Circumstances also don't fluster this old pro.
Once when doing the play-by-play of a Railer game with Peoria Manual, a strange situation presented itself. Manual had three players named Williams on the team, and the Railers also had a player named Williams. When the game started out with a Williams passes the ball to Williams guarded by Williams, Ash, without dropping a moment of his play-by-play, looked at the roster and immediately started adding first names in his call. His color man had more of a problem. When Jim asked for stats at halftime, the color man said, "I think Williams got all the points."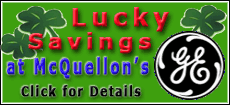 When PRC closed in 1999, Ash had a rough decision to make. He had complete skills in radio for an impressive resume, but he really wanted to stay in Logan County. "I thought about it (moving somewhere else) but I never pursued anything," he said. "I wanted to stay here if at all possible."
For two years, just to keep some money coming in, Jim worked public radio in Springfield in the morning and then worked for the local cable channel he was a partner in at night. It wasn't an ideal situation, but it allowed Jim to stay in the career he loved, in the community he loved.
When a new station, WLCN, opened in 2001, Jim got the job and has been the one-man operation since. He is on air, station manager, office manager, producer and technician at the station down Lazy Row in Atlanta. With all he does, he still enjoys getting up at 5 a.m. and preparing the morning show he does with Steve Sauer. Sauer, now the morning co-host for almost two years, said: "Jim was kind enough to give me an opportunity to do something I have wanted to do since high school -- perform as a radio DJ. He has made my retirement fun from 5:45 till 8:15 every weekday morning. I have learned a lot about the radio business, and I consider Jim a good teacher and a good friend."
Perhaps Jeff Benjamin who works with Jim at WLCN on Railer broadcasts and was a coworker at WPRC sums up the accolades the best. "If there was a radio Hall of Fame for Logan County Jim would have to be in it."
After 30 years Ash still has a love for his job that is admirable. "Every day is different because the news is different," he said. "I feel lost when I have a day off. I feel like I'm skipping school."
It is this love for telling all of us the news each day, the good friend he is to so many, and his love for making conversation with the community that makes Jim Ash our Personality of the Week.
[By MIKE FAK]