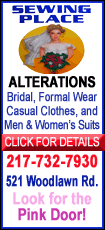 Snow and sleet accumulations across New York, Vermont, Massachusetts and New Hampshire were expected to range from about 3 to 6 inches, with higher totals expected over higher elevations.
The cold front associated with this system will stretch through the Southeast and will change into a warm front extending into the southern Plains. Pockets of rain showers and isolated thunderstorms may develop across northern sections of Texas and Oklahoma.
In the West, an arctic cold front will become stretched across the Northwest and northern Plains. Strong winds will blow chilly air across those regions, leading to lower temperatures and frigid wind chills.
The cold air mass will trigger numerous snow showers across the Northwest and the northern Plains. Snow accumulations across these regions are expected to range between 6 to 10 inches.
Temperatures in the Lower 48 states on Sunday ranged from a low of minus 9 degrees at Crane Lake, Minn., to a high of 84 degrees at Falfurrias, Texas.