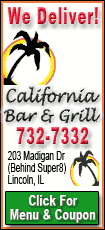 Rises across the region followed Europe but ran counter to the U.S., where Wall Street continued to skid on fears about the depth of the recession in the world's largest economy.
But Tuesday's gains were taken by analysts as a fleeting move upward in a larger bear market, with investors still on edge about the global economy and the financial sector. The region's stocks have fallen along with world equity markets in recent weeks as investors were shaken by the possibility that the magnitude of the slowdown in Asia's export-dependent economies is far greater than expected.
The toll on Asia from contracting industrialized countries was underscored by more signs of distress in China Tuesday. Consumer prices fell last month for the first time in more than six years, suggesting a weakening economy and overcapacity in industry. The government also warned of another depressed month for exports.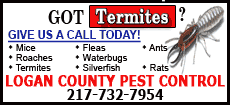 "Investors are getting a sense that we're really in worse shape than we originally thought," said Andrew Orchard, Asian strategist for Royal Bank of Scotland in Hong Kong. "People are losing heart that there might not be an effective response and quick recovery."
Japan's Nikkei 225 stock average fell 31.05 points, or 0.4 percent, to 7,054.98 -- the lowest closing level since Oct. 6, 1982 when the index finished at 6,974.35. Markets in Malaysia and the Philippines also were lower.
In Hong Kong, the Hang Seng added 349.47, or 3.1 percent, to 11,694.05, lifted by a 13.9 percent recovery in HSBC after its 24 percent tumble on Monday.
South Korea's Kospi added 1.9 percent to 1,092.20, while Shanghai's benchmark advanced 1.9 percent. Australian and Singapore benchmarks also rose.
Overnight in New York, a $41 billion merger between drugmakers Merck & Co. and Schering-Plough failed to generate much enthusiasm among investors fixated on the worst recession in decades.
The Dow fell 79.89, or 1.2 percent, to 6,547.05. The Standard & Poor's 500 index lost 6.85, or 1 percent, to 676.53, while the Nasdaq composite index fell 25.21, or 2 percent, to 1,268.64.