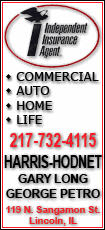 Benchmark crude for April delivery rose 73 cents to $47.80 a barrel by midafternoon in Singapore on the New York Mercantile Exchange. Oil prices gained $1.55 on Monday to settle at $47.07.
Leaders of the Organization of Petroleum Exporting Countries have suggested for weeks that the group may cut output quotas at its next meeting on March 15 in Vienna.
On Monday, Kuwaiti Supreme Petroleum Council member Moussa Marafi told the Kuwait News Agency that an OPEC production cut of a million barrels a day would raise prices to over $50 a barrel by the third quarter of 2009.
Marafi said OPEC compliance with the 4.2 million barrels a day of cuts announced since September has been "very high" at 80 percent and would reach 90 percent by the time the group meets Sunday.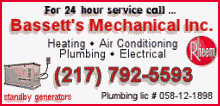 Investors expect OPEC to announce fresh production cuts of between 500,000 and 1 million barrels a day, said Clarence Chu, a trader with market maker Hudson Capital Energy in Singapore.
"If the cut exceeds expectations, there would be a short-term pop in prices," Chu said. "But it will take months for the cut to affect supplies in the U.S. It's not an overnight thing."
Iraqi Oil Minister Hussain al-Shahristani said Monday on Sharqiyah television station that oil prices were too low and OPEC is working to "inch them up."
Investors largely brushed off OPEC's output cut announcements for months, doubting whether the 12-member group would have the discipline to implement them. But OPEC has complied with most of the quota reductions, earning back some credibility, Chu said.