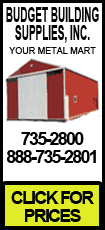 A 1.9 percent decline in food prices, a major component of the index, and declines in international commodity prices helped to drag the index down. So did excess inventories for many industries.
While consumers might welcome falling prices, if it persists deflation can sap growth by cutting profits and increasing debt burdens, prompting companies to slash jobs, wages and investment.
"Deflation is the symptom of a weak real economy and industrial overcapacity, which has left companies with little pricing power," Jing Ulrich, JP Morgan's chairwoman of China equities, said in a report Tuesday.
But she said that China's deflationary trend was likely to be temporary and should reverse as the impact of government spending to stimulate demand takes hold.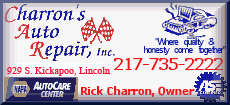 The CPI's first fall since December 2002 suggests China can afford to cut interest rates further to help spur economic growth without reigniting inflation. But analysts said technical factors were the main reason for the decline.
Shortages of grain and pork pushed China's inflation to a 12-year peak of 8.7 percent in February, and that higher benchmark helped to exaggerate the year-later figure. The CPI rose 1 percent in January.
The producer price index, another key price indicator, fell 4.5 percent in February, compared with a 3.3 percent decline in January.
Declining prices for many global commodities are only now reaching consumers in the form of lower prices on the street, the statistics bureau said.
The falls in both the CPI and the producer price index were "due to declining prices for basic commodities on international markets due to various factors and should not be interpreted as a sign of deflation," said a statement posted on its Web site.
Although city dwellers rarely see evidence of falling prices on grocery shelves, some businesses say they are cutting prices.
"We adjusted our prices downward by about 10 percent between December and February," said Zhai Zhi, a salesman at Synear Food Co., a maker of frozen dumplings and snacks based in central China's Henan province.
Synear was cutting prices to match competitors and reflect lower costs, he said.
Economists say China, with its huge underdeveloped rural hinterland, is unlikely to succumb to the kind of protracted price declines that stymied Japan's economy in the 1990s.