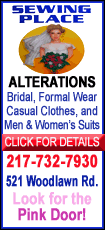 The Haas family trust and Paulson & Co., will take a $2.5 billion stake in preferred shares issued by Dow. In addition, the Haas family will make an additional investment of $500 million at Dow's option.
Dow will be able to apply those funds toward the acquisition instead of drawing the money down from an existing bridge loan. Dow still plans to draw as much as $10 billion from the loan.
Dow first announced the deal last summer, saying the specialty chemical maker Rohm & Haas would provide a buffer against the volatility in commodity prices.
Rohm & Haas has a portfolio of chemicals used in high-end items like perfumes and hull coatings for boats. Made in small batches, specialty chemicals bring high profits and are not as susceptible to volatile commodity prices swings, like the chemicals Dow makes in huge quantities.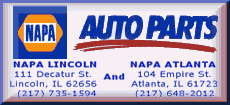 But a severe downturn in the economy has already forced Dow to shutter 20 plants and lay of 11 percent of its work force.
Rohm & Haas has cut 900 jobs since the announcement.
Part of Dow's problems come from the collapse of a major deal in December just days before it was to close.
A Kuwaiti company pulled out of joint venture from which Dow expected more on than $7 billion in cash.
Dow was forced to cut its dividend for the first time in nearly 100 years.
Andrew N. Liveris, Dow's chairman and chief executive, said the deal as originally structured would have been disastrous for both companies.
"The other side finally realized that there was actually a real situation here," Liveris said in an interview with The Associated Press. "This wasn't someone playing games."
Dow will cut 3,500 new jobs on top of the 6,000 combined job cuts previously announced. All of those job cuts will be at Rohm & Haas, Liveris said.