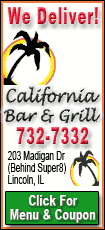 In fact, we know a lot less about insurance than we think we know, according to the National Association of Insurance Commissioners, which sponsored the poll. That disconnect can end up costing them money or gaps in their long-term insurance protection, says the NAIC, an organization of state insurance regulators representing consumer and industry needs.
"Now more than ever, consumers need to be mindful of the impact their insurance decisions can have on their financial future," said Terri Vaughan, the group's chief executive. "By arming themselves with the facts -- and improving their insurance IQ -- consumers can make sure they are adequately protected, without paying more than they should for that coverage."
Survey respondents on average flunked the NAIC's 10-question insurance quiz with only a 40 percent score.
Among the poll's findings, which covered several areas of insurance:
Auto: Just 41 percent knew that auto insurance does not automatically cover a rental car.

Health: Fewer than half (49 percent) of those surveyed were informed about the cost of coverage if they leave their job and choose COBRA (Consolidated Budget Reconciliation Act) insurance to continue their health benefits. And just 58 percent were aware that health insurance will not cover their living expenses if they become disabled and cannot perform their job.

Home: Only 19 percent knew that the requirement for private mortgage insurance on a newly purchased home depends on the size of the down payment and lender; almost 30 percent think PMI is required by law. Fewer than 50 percent of those surveyed realize they can legally own a home without homeowners insurance (although lenders will not allow it).

Life: Only 14 percent knew that the amount of life insurance typically recommended for individuals is five to seven times your annual salary.
The shortcomings in awareness conflict with what respondents thought they knew. Before taking the quiz, nearly 60 percent said they felt "very confident" when making insurance decisions overall, with only 15 percent voicing any insecurity about their decision-making abilities.