After a meeting at Chicago's Union Station to discuss $8 billion set aside for high-speed rail in the federal stimulus bill, Gov. Pat Quinn and U.S. Sen. Dick Durbin told reporters that securing money for the Chicago-St. Louis line would be a top priority.

The state has three main Amtrak routes, but Durbin said the one running nearly 300 miles and going through Springfield, called The Lincoln, seems especially well qualified for stimulus money.

"Outside the East Coast, we think this corridor has the greatest opportunity for growth," Durbin said.

Upgrading the route could reduce travel times between the cities to under four hours from the current five or more, making the trip faster than by car, Quinn said. Currently, the maximum speed of trains is just under 80 mph.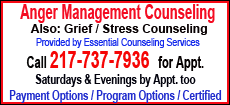 "The faster we can get people around the state, the better," he said.

If Illinois can secure funding, the hope is to have all upgrades completed in five years, Durbin said.

Officials on Monday did not provide an estimated cost of upgrading the line, though the Midwest High Speed Rail Association says the price tag could be around $500 million. Others have said it could run into the billions.

The federal stimulus money would only cover part of the cost. Quinn said some of a $25 billion state economic stimulus plan his administration is drawing up now could be spent on rail projects, but he provided few details.

Parts of The Lincoln line have already been upgraded in recent years, including by fortifying some stretches of track and installing new safety systems to accommodate higher speed trains, said Amtrak spokesman Marc Magliari.
One catch is that other states, including California and New York, have also expressed interest in the same federal stimulus funds, so it's not at all clear how much each state might receive, if anything.
"The competition for the money will be fierce," said Thomas Carper, chairman of Amtrak's board, who also attended Monday's meeting.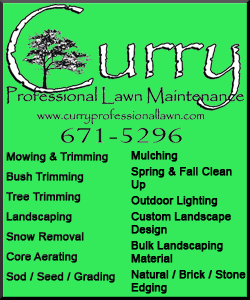 The meeting was partly designed to ensure Illinois was as well prepared as possible when the U.S. Department of Transportation lays out criteria for which high-speed rail projects qualify for stimulus money, Durbin said.

"We want to make certain that Illinois is first and Illinois will have the best proposal," he said.

But Durbin cautioned that Illinois is not on the verge of having trains that travel more than 200 mph, the speed of some already operating in Europe and Asia. That would require dedicated lines, ones with far fewer stops and without the multitude of crossing so common along Illinois railway lines, he said.

"That may be way beyond our reach," he said. "What we need to do is to have easily obtainable goals with the current timeframe and with the resources currently available."

___

On the Net:

National Association of Railroad Passengers, http://www.narprail.org/
Midwest High Speed Rail Association, http://www.midwesthsr.org/
[Associated Press, By MICHAEL TARM]
Copyright 2009 The Associated Press. All rights reserved. This material may not be published, broadcast, rewritten or redistributed.