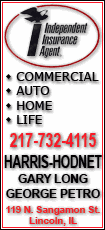 Analysts said they were particularly alarmed that Aer Lingus has abandoned its previous expectations of recording a profit this year.
Aer Lingus said it suffered a 2008 net loss of euro107.8 million ($136.3 million), compared with net profit of euro105.3 million in 2007, which was the airline's first full year of operation as a publicly listed company.
Sales rose 5.6 percent to euro1.36 billion, but fuel costs jumped 58.4 percent to euro401.3 million. The airline also reported an exceptional loss of euro117.5 million paid out to union-represented employees who were either laid off or agreed to sign new labor contracts designed to boost their productivity.
While the airline said its labor costs were likely to fall sharply in 2009 as a result of those reforms, its ticket sales are performing more poorly than expected amid rising unemployment and deepening consumer anxiety.
"Passengers are increasingly booking later and lower fares are necessary to ensure load factors remain stable. In order to maintain volumes, it is now expected that in 2009 average fares will decline by a minimum of 10 percent compared to 2008," the airline said.
"In the current climate we believe that in 2009 Aer Lingus will experience a larger operating loss than in 2008, and that in these circumstances the group is unlikely to meet its previous guidance of a pre-tax profit in 2009," it told investors.