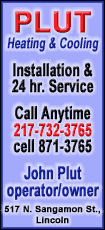 But the relief was likely to be temporary as the economic slump continued to ravage Asia's export-driven nations. Wednesday's figures showing another sharp drop in Chinese exports, as well as a fourth straight month of lower spending by Japanese companies, were just the latest grim reminders of how severe the downturn is.
With the outlook still miserable, the bear market would continue to grind toward a new bottom in the coming months, analysts said.
"What you've seen today is mostly a technical bounce in markets after falling steeply recently, and I don't think this rally can be sustained," said Arjuna Mahendran, the Singapore-based head of Asian investment strategy for HSBC Private Bank, which manages some $494 billion in assets. "It's still far too early to predict that the global recession is over ... The fundamentals are simply not in place."
The catalyst for the rally on Wall Street was a letter from Citigroup Chief Executive Vikram Pandit to employees saying the bank had operated at a profit for the first two months of this year, logging its best performance since the third quarter of 2007, the last time it booked a quarterly profit.
Investors, desperate for any positive signs about the ailing financial system, cheered the news about the banking giant, which has lost so much money the federal government has been forced to extend billions in aid and take a 36 percent stake.
As trading opened in Europe, Britain's FTSE 100 gained 0.7 percent, Germany's DAX advanced 0.9 percent and France's CAC 40 was up 0.8 percent. Stock futures pointed to solid gains on Wall Street Wednesday. Dow futures rose 93, or 1.4 percent, to 6,980 and S&P 500 futures advanced 11.4, or 1.6 percent, to 727.40.
Earlier in Asia, Japan's Nikkei 225 stock average shot up 321.14 points, or 4.6 percent, to 7,376.12, rebounding from a 26-year closing low hit this week. Hong Kong's Hang Seng leaped 236.61 points, or 2 percent, to 11,930.66.
Elsewhere, South Korea's Kospi rose 35.31, or 3.2 percent, to 1,127.51. Benchmarks in Australia and Taiwan were up 1.9 percent; Singapore's gained 1.3 percent.
Banking shares were especially strong, with leading Japanese bank Mitsubishi UFJ Financial Group Inc. gaining 4.1 percent. HSBC, which like Citi, gave reassurances this week that it was performing better than expected so far this year, advanced another 2.3 percent in Hong Kong, continuing its recovery form a 24 percent plunge on Monday.