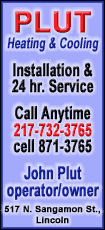 An attorney for the 70-year-old former Nasdaq chairman told the judge Madoff intends to plead guilty this week to all 11 felony counts, including securities fraud and perjury.
The judge will decide Thursday whether to accept the plea and, if so, whether Madoff should remain free pending sentencing in several months.
Madoff, who was wearing a bulletproof vest, is accused of running a gigantic Ponzi scheme, defrauding billions of dollars from retirees, charities, school trusts and even Holocaust survivors.
Madoff buttoned his jacket and straightened it as he rose from his seat to speak. Aside from occasionally speaking with his lawyers or writing on a sheet of paper in front of him, he looked forward.
Asked by the judge if Madoff would plead guilty Thursday, his attorney Ira Sorkin said: "I think that's a fair expectation." U.S. District Judge Denny Chin asked Sorkin if Madoff would plead guilty to all 11 counts.
"Yes, your honor," Sorkin answered.
Madoff slumped back in his chair during the exchange.
At least 25 Madoff investors have asked to speak Thursday under provisions allowing victims of crime to appear at a plea hearing.
Chin said he would limit investors who want to speak to those who challenge whether the plea should be accepted or whether Madoff should be allowed to remain on bail.
"There is no plea bargain here. Those victims who objected to a plea bargain no longer have a reason to object," Chin said.
Attorney Jerry Reisman, who represents more than a dozen Madoff investors, predicted the plea hearing would be "a zoo."
"I will tell you my clients are outraged by his being able to escape with a guilty plea," he said.
In court documents, prosecutors revealed some details of how the fraud was carried out since the 1980s, saying Madoff hired many people with little or no training or experience in the securities industry to serve as a "back office" for his investment advisory business.
Madoff generated or had employees generate "tens of thousands of account statements and other documents through the U.S. Postal Service, operating a massive Ponzi scheme," prosecutors said.
The money wasn't invested, but was used by Madoff, his business and others, prosecutors said.
Authorities said he confessed to his family that he had carried out a $50 billion fraud. In court documents filed Tuesday, prosecutors raised the size of the fraud to $64.8 billion.