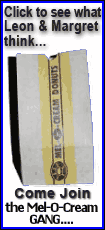 Stock index futures pointed sharply higher after markets around the world followed the lead of U.S. investors who bought stocks furiously Tuesday on news that Citigroup Inc. was operating at a profit.
However, analysts were still very cautious, noting that it's common for the stock market to blip up after a prolonged period of selling. They also noted that investors are still well aware of the many problems facing the economy.
There is little economic and corporate news expected Wednesday. Investors are likely to keep a close watch on financial stocks, especially as they await more details on the government's plan for dealing with banks' toxic assets. Treasury Secretary Timothy Geithner said Tuesday that the Obama administration will unveil the plan within the next couple of weeks.
During an interview on "The Charlie Rose Show," Geithner said the plan the administration has put together will provide financing to private investors who are willing to buy banks' bad assets. He predicted the plan will succeed but will take time to work.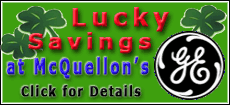 Financial stocks led Tuesday's rally, which saw the Dow Jones industrials surge nearly 380 points. Word of Citigroup's improved performance was a welcome reprieve to the flood of bad news that has slammed bank stocks and the broader market for months. And it provided investors with a boost of optimism that the first quarter might not be as bad as expected.
But Tuesday's rally was also fed by short covering, which occurs when investors need to buy stock to replace shares that were borrowed and then sold on expectations of a market decline.
Ahead of the market's open, Dow Jones industrial average futures rose 93, or 1.4 percent, to 6,980. Standard & Poor's 500 index futures added 7.70, or 1.1 percent, to 723.70, while Nasdaq 100 index futures rose 9.50, or 0.9 percent, to 1,115.50.