Regularly scheduled screening can detect cancer at an early stage, when it is treatable and beatable, and can even prevent cancer from developing if precancerous polyps are found and removed before they become cancer.

The offering of the screening kits has been organized by the Regional Cancer Partnership of Illinois to raise awareness about the importance of cancer screening and prevention.

The screening kits will be provided to agencies and hospitals in Lincoln, Quincy, Litchfield, Springfield and Jacksonville. Participants will need to fill out a short questionnaire and permission form. After completing the screening at home, individuals will mail back the kit to learn if they might be at risk for colorectal cancer.

The locations, dates and contacts for the agencies and hospitals involved with the free screening are as follows: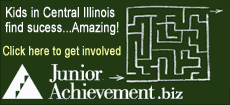 March 16-20 -- Logan County Department of Public Health in Lincoln, 109 Third St.; 8 a.m.-4 p.m.; 217-735-2317; and on the HOPE Mobile

March 17 -- Blessing Cancer Center in Quincy, north entrance (Oak Street); screening kits available noon-2 p.m. and 4-6 p.m.; 217-223-8400, ext. 7718

March 23 -- St. Francis Hospital in Litchfield, 1215 Franciscan Drive; in the visitor parking lot 11 a.m.-1 p.m. and at the colorectal cancer program in the evening; 217-324-8206

March 25 -- Memorial Medical Center in Springfield, at the Sangamon County Department of Public Health (back parking lot), 2501 Dirksen Parkway; free testing kit drive-through 3:30-5:30 p.m.; 217-535-3100

March 25 -- Prairie Heart Institute at St. John's Hospital in Springfield, Dove Conference Center, 619 E. Mason St.; educational program noon-1 p.m.; free testing kits handed out before and after the program at the same location, 11:30 a.m.-1:30 p.m.; 217-544-6464, ext. 45591

March 25 -- Passavant Area Hospital in Jacksonville, 1600 W. Walnut; drive through 9-11 a.m.; educational program in Meeting Room 5, noon-1 p.m.; 217-245-9541, ext. 3296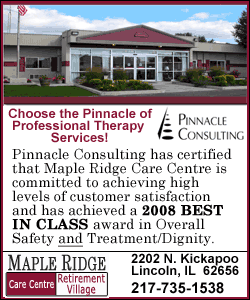 More details about the screening kits are available at www.rcpil.org. Information is available by calling the phone numbers listed. The screening kits have been donated by Beckman Coulter.
The best method to detect colorectal cancer is a colonoscopy, and the screening kits do not substitute for that procedure.
An estimated 148,810 new cases of colorectal cancer were diagnosed in the United States in 2008. Colorectal cancer is the second-leading cause of death due to cancer for men and women combined (lung cancer is the first). While colorectal cancer is one of the most common and yet preventable cancers, someone dies from colorectal cancer every 9.3 minutes, and more lives are lost each year to colorectal cancer than to breast cancer and AIDS combined. Logan County has a higher mortality rate (28.1 per 100,000) than the state of Illinois (20.7 per 100,000).
More information is available from the American Cancer Society, www.cancer.org.
The Regional Cancer Partnership of Illinois began meeting in 2001 and was reorganized in 2006. It is focused on cancer control, prevention and education in central Illinois. The members are the American Cancer Society, Blessing Hospital, Capitol Community Health Center, Central Illinois Hematology/Oncology, Illinois Department of Public Health, Logan County Department of Public Health, Memorial Medical Center, Mia Ware Foundation, Passavant Area Hospital, Sangamon County Department of Public Health, Sangamon County Medical Society, Simmons-Cooper Cancer Institute at SIU School of Medicine, Springfield Clinic, Springfield Urban League, St. Francis Hospital, the Cancer Institute at St. John's Hospital and Breast Cancer Network of Strength-Illinois Affiliate.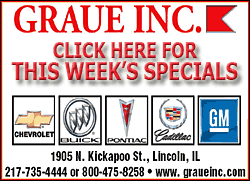 [Text from file received from the Logan County Department of Public Health]