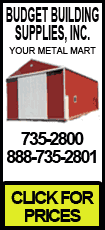 Police said they arrested a 26-year-old man after receiving a tip that two men were loading pot plants onto a truck around noon Saturday. Police reported finding the plants beneath a cover in the truck bed.
Authorities said the man was charged with cultivating marijuana and the truck's driver was charged with felony marijuana possession. The driver told police he was only driving the truck because the man's license was suspended.
Both men were later released on bond.
___
Information from: The Florida Times-Union, http://www.jacksonville.com/