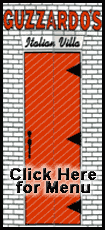 Kristen Myers, 29 and 30-year-old Chris Heckman put that request on their wedding Web site. They say reactions from friends and relatives have been positive.
The bride- and groom-to-be said they hope the emphasis on Cincinnati's proposed streetcar system will make their guests want to come back downtown if the project succeeds. If it doesn't, guests' tax-deductible donations will be returned.
City Council recently set up an account to start soliciting private donations for a roughly three-mile, $185 million streetcar line from downtown to the area of the University of Cincinnati.
___
Information from: The Cincinnati Enquirer, http://www.enquirer.com/