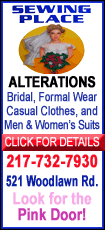 Daystar Church, whose congregation has grown dramatically under pastor Jerry Lawson, has run up against the sensibilities of a conservative north Alabama community with a monthlong focus on sex.
Sex just isn't an appropriate topic for church, some say, and others are upset over the church's signs, which advertise the sermon series and accompanying Web site.
"It's really stirred up the people here," said Good Hope town clerk Joann Jones.
Evangelist Roland Belew, a self-described fundamentalist and former trucker who now preaches at a truck stop, said the whole idea goes against the teaching of New Testament apostles.
"Paul said preach the Gospel," said Belew. "Talking about sex ain't gonna get nobody to heaven."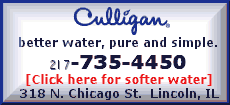 The controversy is a bit ironic considering the church's overall point is about as straight-laced as they come: That God intends for sex to be enjoyed solely within a heterosexual marriage, and that anything else -- adultery, pornography, homosexuality, even "sexual arousal" outside of marriage -- is sin.
Churches have been talking about sex and sexual purity more often. In November, the Rev. Ed Young of the Fellowship Church based in Dallas drew nationwide attention by challenging married couples to have sex for seven straight days in the name of strengthening marriages.
But an expert who tracks evangelical Christianity, Larry Eskridge, said few are addressing the subject as directly as Daystar.
"It sounds like an example of one of those church-growth, market-savvy campaigns going out to an area where you wouldn't normally see it," said Eskridge, associate director of the Institute for the Study of American Evangelicals at Wheaton College in Illionis. "I could see where in that particular setting, that could raise some eyebrows."
City Hall has gotten a few complaints about the church's sexy signs from a handful of people like Belew, 71, who preaches in a trailer off Interstate 65.
Even the 22-year-old mayor, Corey Harbison, worries that the "great sex" message will force parents to talk about the birds and the bees with inquisitive young children before either is ready.
"I understand what they're trying to do. I get it," said Harbison. "(But) some people just aren't ready for that. Good Hope is just a good old, country town."
Lawson, the pastor at the center of the debate, said the purpose of his sermons and the billboards was to get Christian parents talking to their kids about sex before they learn too much immorality from TV or playground buddies.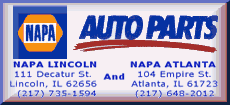 "I think some people are kind of missing the point," said Lawson.
Lawson is the lead pastor at Daystar Church, which is affiliated with the Church of God and draws about 2,000 people on Saturday nights and Sunday to its $5.7 million campus on a hilltop beside I-65. People come from as far away as the northern suburbs of Birmingham, 45 miles to the south.
The church's attendance is slightly larger than the entire population of Good Hope, which has three other churches in its town limits and five others within a stone's throw. The community is a mix of farm homes, middle-class subdivisions, mobile home parks and a few McMansions.