The incidents are worrisome to federal officials. They believe more such attempts are happening or will be, though there's no agreement on whether use of the small aluminum tubing aircraft represents a trend or a novelty.
"If the cartels feel they're successful, they'll go with it," said Rick Crocker, deputy special agent in charge with Immigration and Customs Enforcement in Tucson. "If we can shut it down, they'll go with other means."
The recent flights all came late at night at different points along the Arizona-Mexico border, the busiest region for smugglers.
One pilot was tracked and caught in October near Marana, just northwest of Tucson. Another crashed and died in November in a lettuce field north of the border community of San Luis in southwestern Arizona. The third pilot slammed into power lines southwest of Tucson in December and was paralyzed.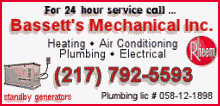 In each case the ultralights were loaded down with marijuana, upward of 200 pounds in one instance.
U.S. Border Patrol officials said airborne loads of 150 or 200 pounds aren't necessarily efficient but they show smugglers are trying different things out of necessity and frustration.
Border Patrol agents seized more than 800,000 pounds of pot in Arizona during the 2008 fiscal year. That represented a downward trend from the previous year, suggesting fewer drugs are being brought in.
The flights are only the latest move in a perpetual cat-and-mouse game between smugglers and U.S. agents. Officials say Border Patrol progress in fortifying the border with more agents, fencing and technology has spurred smugglers to rethink strategies.
Now, short-distance air hops and smuggling tunnels are supplementing primary smuggling methods such as using backpackers and pickup trucks to bring loads through remote areas, or driving vehicles with hidden stashes through official border crossings.
The use of ultralights is a reincarnation of similar efforts in the late 1980s and early 1990s, said Juan Munoz-Torres, a spokesman for U.S. Customs and Border Protection's air and marine program.
"History is repeating itself," he said.
Munoz-Torres said ultralights were common before traffickers switched to larger aircraft to ferry contraband between clandestine and often crude border runways.
The airplane flights flourished until the mid-1990s, when six blimp-like radar-equipped balloons called Aerostats were tethered along the U.S.-Mexican border. Their effectiveness in detecting drug-smuggling aircraft squelched those operations.