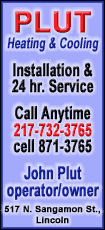 Up to a foot of snow was forecast Tuesday for parts of eastern North Dakota and western Minnesota.
The National Weather Service posted blizzard warnings and winter storm warnings for wide areas of North Dakota, South Dakota and Minnesota. All three states reported school closings.
North Dakota officials closed Interstate 29 from the Canadian border to the South Dakota state line. Earlier, Minnesota and North Dakota authorities shut down a 130-mile stretch of Interstate 94 from Jamestown, N.D., to Fergus Falls, Minn.
"There's all kinds of people out there," despite the warnings, and many of them were stuck on roadways, Al Weigel, Fargo's director of operations, said late afternoon.
Those drivers would be picking up the tab for towing, Weigel said.
Truck driver Kyle Kraft had planned a quick trip from Princeville, Ill., to Fargo and back on Tuesday but had to pull into a hotel parking after I-94 was closed.
"The truck stops are jammed-packed with no place to park," Kraft said.
Kraft had packed only his shaving kit. He said he was relieved to discover a shopping mall across the street from his parking place -- but it was shut down because of the storm. "I guess you have to take it all in stride. I don't get paid enough to get upset about it," he said.
It was the worst storm of the winter, said Clay County, Minn., Sheriff Bill Bergquist. He said plows were pulled off most county roads because visibility was zero.
The storm even shut down a popular hangout known for its trademark frozen desserts, the Moorhead Dairy Queen. "It must be bad. No one wants their Blizzard today," Bergquist said.
Fargo snowplow crews could not keep up with drifting snow, public works maintenance supervisor Lee Anderson said. "It's not pretty," he said.
Fargo residents were advised to just stay home.