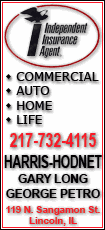 Anoop Desai, from Chapel Hill, N.C., was the target of the judges' harshest criticism. Randy Jackson said the 21-year-old college student's decision to perform "Beat It" was the "wrong choice" while Simon Cowell declared it "horrible." Jorge Nunez, the 20-year-old college student from Carolina, Puerto Rico, was also targeted for a lackluster song pick.
In defense of his "Never Can Say Goodbye," Nunez said: "I was not going to sing 'Bad' by Michael Jackson."
"Well, you sorta did," Cowell retaliated.
The judges seemed satisfied with most of the evening's other performers, especially Lil Rounds and Danny Gokey, who danced around while belting out "Pretty Young Thing." Cowell dubbed Gokey's moves "hideous" but said that his vocals were "brilliant." Jackson said he continued to love Rounds, who kicked off the show with "The Way You Make Me Feel."
A few of the finalists used their first time on the main "Idol" stage to showcase their musical abilities. Piano players Matt Giraud from Kalamazoo, Mich., and Scott MacIntyre from Scottsdale, Ariz., tickled the ivories on "Human Nature" and "Keep the Faith," respectively. Kris Allen from Conway, Ark., played his guitar during "Remember the Time."
"You're engaging," Abdul told Allen, "and kinda adorable/sexy."
Voters for final performer Alexis Grace, the 21-year-old single mother from Memphis, Tenn., were directed to 1-866-IDOLS-36. The singing contest -- which has 13 finalists this season instead of the usual dozen -- used that line because 1-866-IDOLS-13 is owned by a phone sex operation which promises to connect listeners to a "nasty girl" for $3.99 a minute.