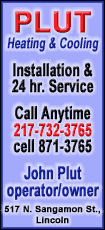 Peter Dohanich put an ad on Craigslist seeking a reliable contractor to fix up his apartment in exchange for a full-service funeral.
Dohanich, who is licensed in New York, New Jersey and Pennsylvania, says he wants a contractor to build a sitting room off the living room of his ground floor apartment.
In return, Dohanich says he'll provide a full funeral, including cremation or burial, embalming, a coffin, viewing, church service, and even a hearse or limo for loved ones.
The 51-year-old Dohanich admits some may view his ad as bizarre, but he says it's savvy, not spooky.