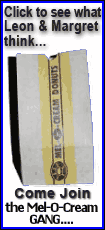 The bloodshed began when McLendon burned down his mother's house in Kinston, Coffee County Coroner Robert Preachers said. Authorities found Lisa McLendon's body inside, but they have not determined how she died or whether she was a 10th victim of her son's spree.
McLendon then drove a dozen miles southeast to Samson, in Geneva County, where he took down nine victims, including four members of his family. The rampage ended another 12 miles farther east in Geneva at the metals plant where McLendon had once worked. After a shootout with police, McLendon killed himself.
Investigators declined to comment on a motive for the shootings, in which at least four other people were injured, including a child. The victims' names have not been released.
"He cleaned his family out," Preachers said. "We don't know what triggered it."
Five people were killed on the porch in Samson, along with a 74-year-old woman next door, said Kirke Adams, district attorney for Geneva and Dale counties. Four of the six killed were related to McLendon.
Preachers had said McLendon's victims included his grandparents. But Adams said the 74-year-old victim might have been McLendon's great aunt.
The two unrelated victims on the porch were the wife and 18-month-old child of a Geneva County sheriff's deputy. They had stopped by the home to visit.
McLendon then drove around Samson, shooting out his car window, killing three more people seemingly at random.
"He sprayed bullets through the town," Adams said.
One woman was struck down as she walked out of a gas station. Another man was driving. Another man was shot as he tried to run away.
"In a cowardly act, he shot him in the back," Adams said.
McLendon fired several shots at a Wal-Mart store in Geneva. No one was killed, but it was unclear if anyone was injured.
"There's a lot of people who had close calls," Adams said.
Samson contractor Greg McCullough said he was pumping fuel at the gas station when the gunman roared into the parking lot and slammed on his brakes.
"I first thought it was somebody playing," McCullough said. Then he saw the rifle.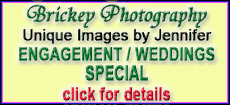 McLendon opened fire, killing the woman who walked outside and wounding McCullough with bullet fragments that struck his truck and the pump. At one point the rifle appeared to jam, then McLendon fired more shots before driving off.
"I'm just in awe that something like this could take place. That someone could do such a thing. It's just shocking," McCullough said.
Police pursued McLendon to Geneva's Reliable Metal Products, where he got out of his car and fired at police with his automatic weapon, wounding Geneva Police Chief Frankie Lindsey. He then walked inside and killed himself.