White House officials in recent weeks have dismissed criticism of the earmarks in the bill, saying the legislation was a remnant of last year and that the president planned to turn his attention to future spending instead of looking backward.
White House spokesman Robert Gibbs said Obama wouldn't be the first president to sign legislation that he viewed as less than ideal. Asked whether Obama had second thoughts about signing the bill, Gibbs' reply was curt: "No."
"This is necessary to continue funding government," Gibbs said. "It represents last year's business. Although it's not perfect, the president will sign the legislation, but demonstrate for all involved rules moving forward that he thinks can make this process work a little bit better."
It's that process that administration official planned to focus on Wednesday, not a bill signing that might take place in private. Aides said the administration would move to introduce new "rules of the road" that could allow Obama greater sway over lawmakers, particularly on politically embarrassing spending that generated mockery from pundits and rival politicians.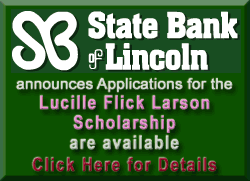 During his presidential campaign, Obama promised to force Congress to curb its pork-barrel-spending ways. Yet the bill sent from the Democratic-controlled Congress to the White House on Tuesday contained 7,991 earmarks totaling $5.5 billion, according to calculations by the Republican staff of the House Appropriations Committee.
While the White House would say only that Obama would announce new rules on earmarks on Wednesday, it was clear he wanted to rein in spending, particularly on the pet projects lawmakers inserted into the spending bill.
The 1,132-page bill has an extraordinary reach, wrapping together nine spending bills to fund the annual operating budgets of every Cabinet department except Defense, Homeland Security and Veterans Affairs. Among the many earmarks are $485,000 for a boarding school for at-risk native students in western Alaska and $1.2 million for Helen Keller International so the nonprofit can provide eyeglasses to students with poor vision.
Most of the government has been running on a stopgap funding bill set to expire at midnight Wednesday. Refusing to sign the newly completed spending bill would force Congress to pass another bill to keep the lights on come Thursday or else shut down the massive federal government. That is an unlikely possibility for a president who has spent just seven weeks in office.