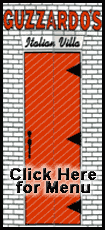 "He went into the school with a weapon and carried out a bloodbath," said regional police chief Erwin Hetger. "I've never seen anything like this in my life."
After the attack, the suspect fled the Albertville high school toward the center of Winnenden, a town of 28,000, Hinderer said. Police warned area residents not to pick anyone up in their cars as they searched for the suspect, who graduated from the school last year.
Helicopters crisscrossed the area as part of the manhunt.
Witnesses said students jumped from the windows of the school building after the gunman opened fire. Concerned parents quickly swarmed around the school, which was evacuated during the incident.
The man entered the school at 9:30 a.m. and opened fire, shooting at random, police said. Germany's n-tv reported that police said the suspect was dressed in a black combat uniform.
About 1,000 children attend the school, located in a suburb some 12 miles (20 kilometers) northeast of Stuttgart.
The shooting would be the worst in Germany since 2002, when 19-year-old Robert Steinhaeuser shot and killed 12 teachers, a secretary, two students and a police officer before turning his gun on himself in the Gutenberg high school in Erfurt.
Steinhaeuser, who had been expelled from the school for forging a doctor's note, was a gun club member licensed to own weapons. The attack led Germany to raise the age for owning recreational firearms from 18 to 21.