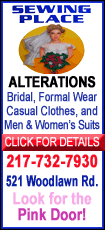 Vice President Joe Biden was expected to name Kerlikowske as chief of the Office of National Drug Control Policy, a job that requires Senate confirmation, at a midday ceremony, an administration official said, speaking on condition of anonymity because the announcement had not yet been made.
Kerlikowske had been widely expected to be named to the position but an announcement was held up after disclosure that his stepson, Jeffrey, had an arrest record on drug charges.
He takes over for John Walters, who held the job under former President George W. Bush.
The administration official said that Biden was making the announcement given the "breadth of knowledge" he has on U.S. drug policy.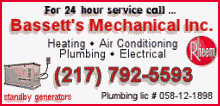 "The vice president will work closely with the director-designate to oversee both the international and domestic anti-drug efforts," the official said.
The agency will no longer have Cabinet-level status, but the official said that Kerlikowske "will have a seat at the table when important decisions are being made ... and full access and a direct line to the president and vice president."
Kerlikowske served a stint during the Clinton administration as deputy director in the Justice Department's COPS program, which promotes community policing. He has also held top police positions in Florida and Buffalo, N.Y.
Kerlikowske is viewed as a workmanlike, circumspect choice who has street perspective and the policy smarts to navigate the bureaucracy. As president of the Major Cities Police Chiefs Association, he is known as a progressive and a proponent of community oriented policing.
Colleagues expect him to ramp up efforts to stem demand for illegal narcotics by emphasizing prevention and treatment.
"I would expect Gil to say there's absolutely a role that enforcement plays, but what other things do we need to do at the community and the state and federal level on prevention and intervention in order to be successful," San Jose Police Chief Rob Davis, a friend of Kerlikowske's and vice president of the Major Cities Police Chiefs, told The Associated Press in a recent interview. "If all we do is arrest people for drugs, we're missing the opportunity to get involved in the beginning and take people out of drugs. Gil gets that concept."