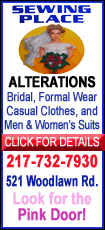 The FTSE 100 index of leading British shares was down 62.04 points, or 1.7 percent, at 3,631.77, while Germany's DAX fell 83.73 points, or 2.1 percent, to 3,830.37. The CAC-40 in France was 51.81 points, or 1.9 percent, lower at 2,622.39.
Earlier in Asia, Japan's Nikkei 225 stock average fell 177.87 points, or 2.4 percent, to 7,198.25 but Hong Kong's Hang Seng recovered early losses to gain 0.6 percent to 12,001.53.
With U.S. retail sales data set to show a decline in February and weekly jobless claims figures expected to show another 600,000 increase there was little for investors to get excited about.
Wall Street was poised to open lower, with Dow futures down 66 points, or 1 percent, at 6,848 and the broader Standard & Poor's 500 futures 7.10 points, or 1 percent, lower at 713.40.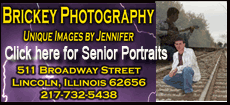 Attention in the markets was increasingly turning on what policymakers around the world will do to try and stabilize the global economy. Eyes will be on this weekend's meeting of the G20 finance ministers and central bankers in southern England, in light of Wednesday's call from U.S. Treasury Secretary Tim Geithner for bigger fiscal stimulus actions around the world and more money to be given to the International Monetary Fund.
"The G20 meeting remains a key focus with the markets looking for substantive policies rather than platitudes from policymakers," said Neil Mackinnon, chief economist at ECU Group.
Geithner's comments came as hopes of a unified plan emerging at the G20 leaders' meeting were fading fast, due to an apparent split between the U.S. and the 16-nation euro zone over the best way forward.
Even though Geithner agreed that the international financial regulatory regime should be a topic of discussion this weekend, his emphasis clearly was on the need for governments around the world to spend their way out of recession.
That call will likely fall on deaf ears in Europe, where many governments are arguing that there is no further need at the present time for additional tax cuts or spending boosts.
"There seems little hope, then, that the participants will make progress and the chance is greater that international frictions will break out into the open," said Stephen Lewis, an analyst at Monument Securities in London.