The Labor Department is expected to say that new jobless claims and the total number of people receiving unemployment benefits rose last week as companies slashed more jobs.
Meanwhile, the Commerce Department is expected to release its report on February retail sales. Wall Street expects a drop in sales of 0.5 percent, which would mark the seventh decline in eight months.
Both reports are due at 8:30 a.m. Eastern time.
As more Americans lose their jobs, consumer spending falls further in a vicious cycle that has helped make the recession deeper and longer than expected. Consumer spending is critical to restoring the economy to health as it makes up more than two-thirds of U.S. economic activity.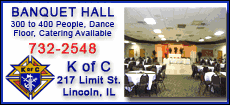 Ahead of the reports, Dow Jones industrial average futures fell 52, or 0.8 percent, to 6,862. Standard & Poor's 500 index futures fell 8, or 1.1 percent, to 712.50, while Nasdaq 100 index futures fell 10.25, or 0.9 percent, to 1,114.75.
There was more merger-and-acquisition news in the pharmaceutical industry Thursday. Switzerland's Roche Holding AG agreed to buy Genentech Inc. for $46.8 billion, acquiring the 44 percent stake in the biotech firm that it doesn't already own for $95 a share. Earlier this week, drugmakers Merck and Schering-Plough agreed to merge in a $41 billion deal. Investors were largely unimpressed with the Merck-Schering-Plough deal.
Consolidation in the drug industry has long been expected as companies struggle with withering sales and increased competition.
On Wednesday, the Dow Jones industrials managed to record their first two-day climb since early February. While the gains were modest compared with the huge spike on Tuesday, when investors flooded the market on news that Citigroup Inc. was operating at a profit, the advance was a victory nonetheless after weeks of unrelenting selling.