Oil prices fell $3.38 on Wednesday to settle at $42.33 a barrel after the Energy Information Administration said crude supplies in the U.S. climbed unexpectedly by 700,000 barrels for the week ended March 6. Analysts surveyed by Platts, the energy information arm of McGraw-Hill Cos., expected a drop of 1 million barrels.
The report also said U.S. demand for distillate fuel oil, which includes diesel fuel used by trucking companies, miners and manufacturers, dropped by 6.1 percent.
Crude inventories had fallen in two of the previous three weeks.
"Inventories in the last few weeks had a few traders believing that the excess supply was starting to vanish," said Toby Hassall, an analyst with Commodity Warrants Australia in Sydney. "So the gain in crude inventories was catalyst for a sell-off."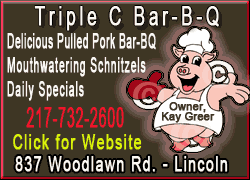 Traders are also trying to anticipate what OPEC may do at its next meeting on Sunday.
Leaders of the Organization of Petroleum Exporting Countries have suggested for weeks that the group will likely announce a production cut. But oil officials from Saudi Arabia have said recently that they'll focus on making sure OPEC members are in compliance with the 4.2 million barrels a day of output quota reductions announced since September.
U.S. Energy Secretary Steven Chu said Wednesday that he plans to try to convince OPEC not to make any further productions cuts, since higher crude prices could exacerbate a weakening global economy.
"If they force up prices at a time when many economies are deteriorating at quite a severe rate, it will prolong the slump," Hassall said. "If they force up prices now, it might not be in their interests in the long term."